Precise Planetary Gear box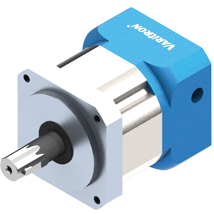 - High Precision Gear -

The planetary gear and sun gear are manufactured from high quality Ni-Cr-Mo alloy steel. Precision machined and carburized, then for precision tooth grinding or skiving assures gears high precision.

- Modular Deisgn of Motor Connection Plate -

The special modular design of motor connection plate is suitable for any brand and any type of servomotor. Manufactured from aluminum alloy, its surface is anodized treated for upgrading environmental-resistant and corrosion-resistant capability.

Loading...
Item per page: