Servo Precise Planetary Gear Reducer
Model No.

Planetary Gearbox DM

Made in

Taiwan
Take Control In Speed
Key Features
< < More Information is Available upon Request > >
Quality Gear box by Varitron from TAIWAN
Varitron Gear box Speed Reducer Motor bonfiglioli 305 planetary gearbox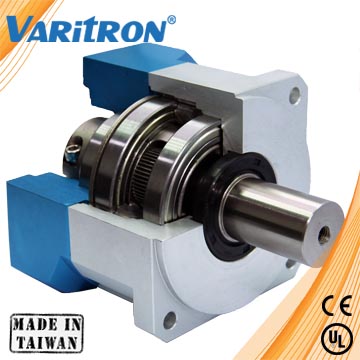 Main Features
-High Precision Gear
The planetary gear and sun gear are manufactured from high quality Ni-Cr-Mo alloy steel. Precision machined and carburized, then for precision tooth grinding or skiving assures gears high precision.
-Single-piece Gear box & Advanced Surface Treatment
The gearbox and internal gear ring are single price design and constructed, which is manufactured from Cr-Mo alloy steel, and tempered for high torque output. Gearbox surface is anti-corrosive treated for upgrading environmental resistant and corrosion-resistant capability.
-Integrated Planetary Arm Bracket
The planetary arm bracket and the output shaft are single piece design constructed to increase torsional rigidity and accuracy. The entire structure is one-time machined for controlling accuracy in the specified tolerance.
-Modular Deisgn of Motor Connection Plate
The special modular design of motor connection plate is suitable for any brand and any type of servomotor. Manufactured from aluminum alloy, its surface is anodized treated for upgrading environmental-resistant and corrosion-resistant capability.
-Modular Input Shaft
Modular input shaft design and motor shaft are coupled through a dynamic balanced collar clamping mechanism to ensure connection concentricity and zero slip power transmission at high speed.
Quick Facts
Model Number

Varitron Gear box Speed Reducer Motor bonfiglioli 305 planetary gearbox

Speed Reduction Method

P

lanetary gear mechanism with

designed

tooth profile

Efficiency

95% per stage gearbox

Shock Load

3

00% as there are only compressive forces rather than shear forces on the tooth

Gear box Mounting

Flange

M

ounting

, Foot mounting parts sold separately

Reduction Ratio

Up to 1:10 per stage

1:1000 on 3-stages

Capacity Range

100Watt to 11,000Watt

Enclosure

Totally enclosed IP55

Power Source

Servo motor, stepper motor

Backlash

DM series: below 5arcmin on single stage

DH / DL series: below 10arcmin on single stage

Reduction Gearbox

Lubrication Method

High viscosity anti-separation grease

Method of Coupling with Driven Machine

Coupling, gears, chain sprocket or belt

Standard

CE, UL, CSA, CCC, ISO 9001, ISO14001

Warranty

1 Year Limited Warranty
,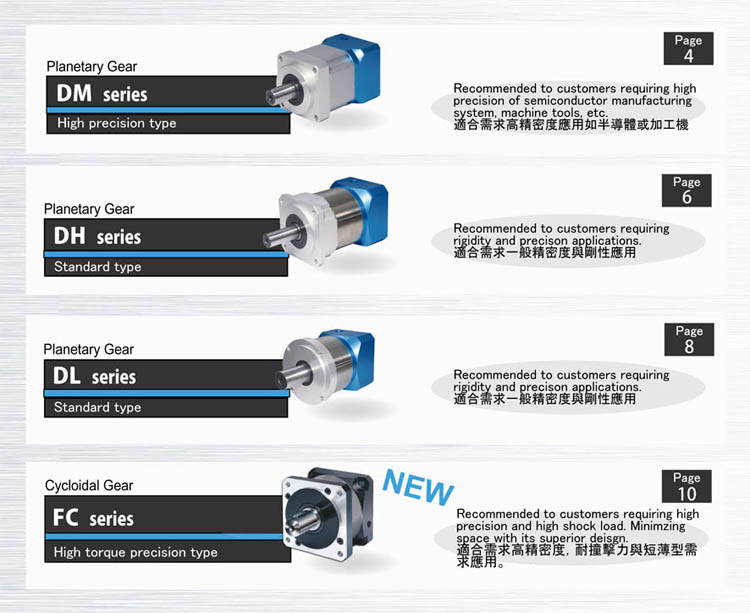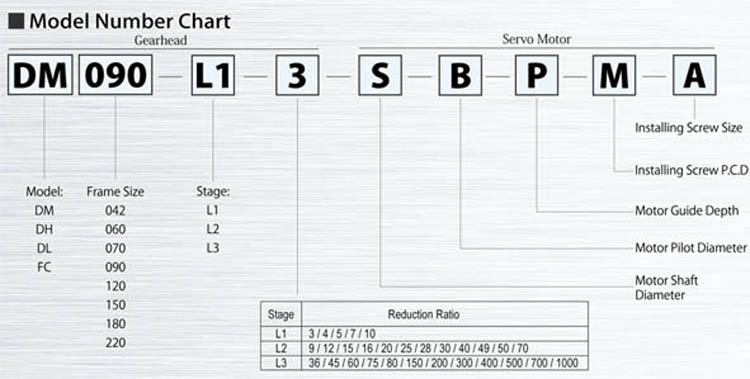 Planetary Gear box Specification
< < More Detailed Information You May Needed > >
E-Catalog
http://www.c-var.com/catalog/Varitron_Servo_Gearhead.pdf
Packaging detail: wooden case or carton box or according to customer requirement.
Varitron Engineering (Taiwan) Co., Ltd. establish in 1971, specialist in design, R&D and manufacturing of wide range of high-techpower transmission products, including cyclo gearmotor, helical gear reducers, planetary gear box speed reducers, gearbox and speed variator. In recent decade, to meet customers' requirements of quality and price, we have been dedicated to constantly upgrading the performance of reducers, maximize efficiency, and provide the most comprehensive technical supports.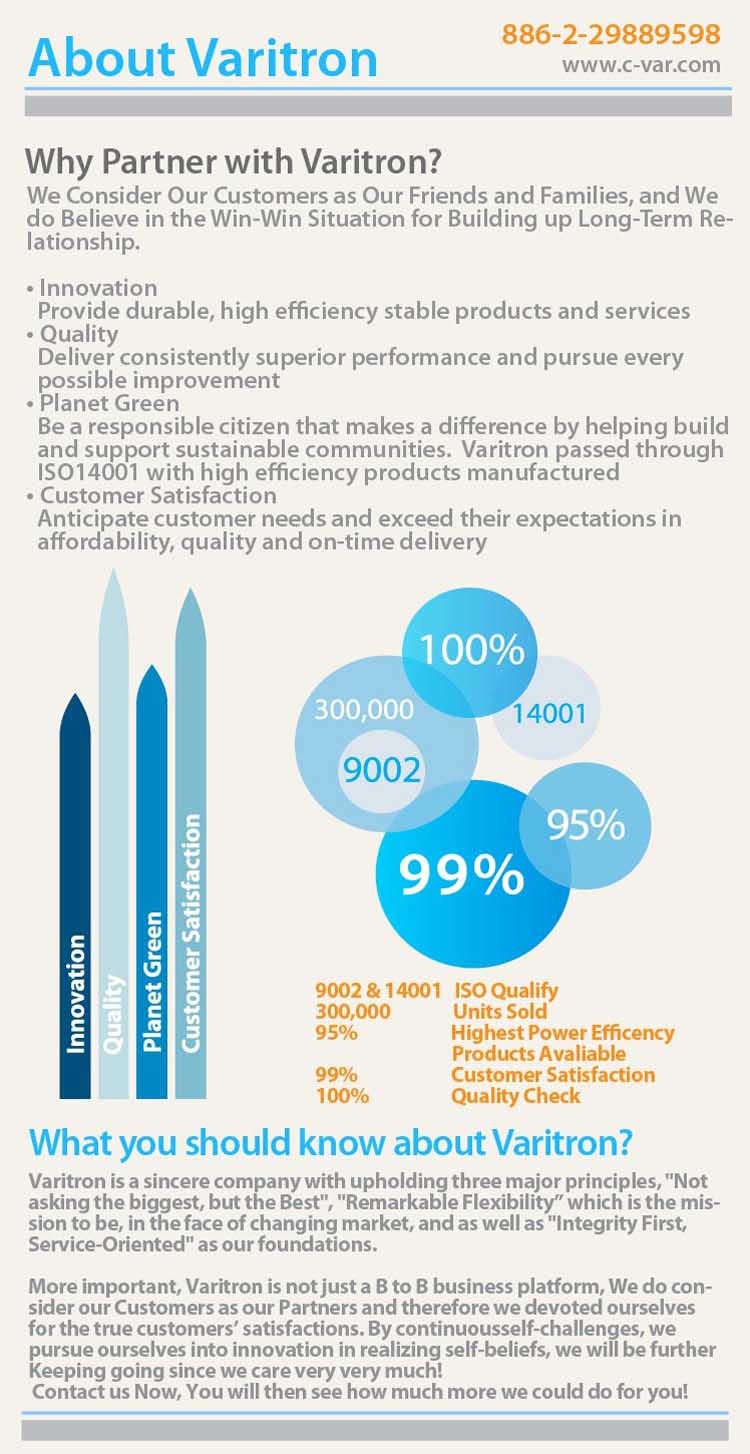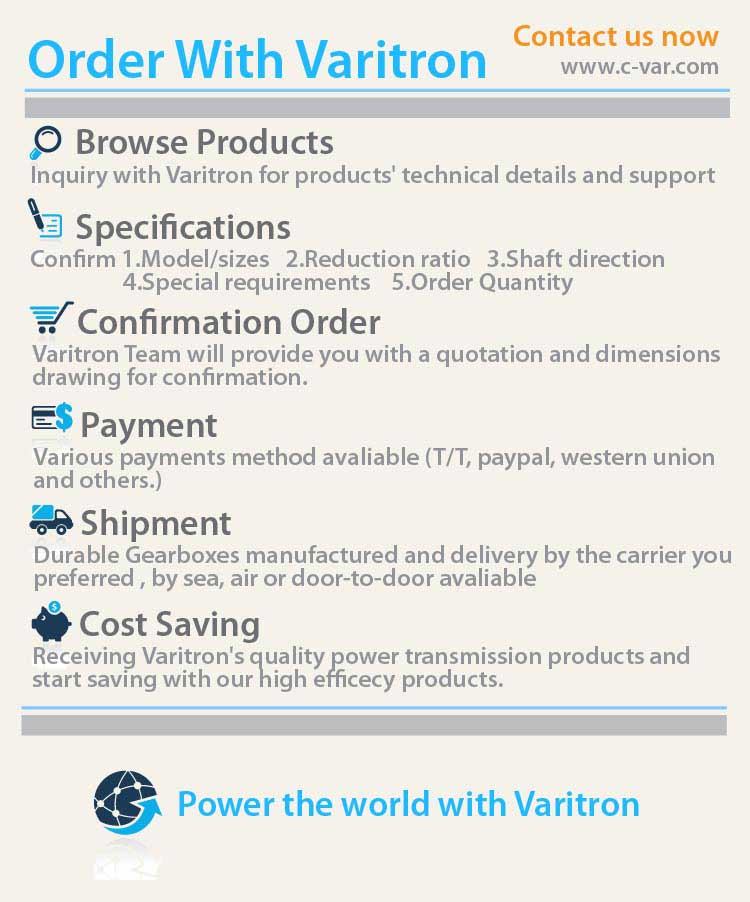 The Precision is in Control
www.c-var.com
Main Export Market
AFRICA ,ASIA ,EUROPE ,MID-EAST ,N-AMERICA
---
Recommendations
---
Small Order Recommendation